August 13th, 2014
Heya!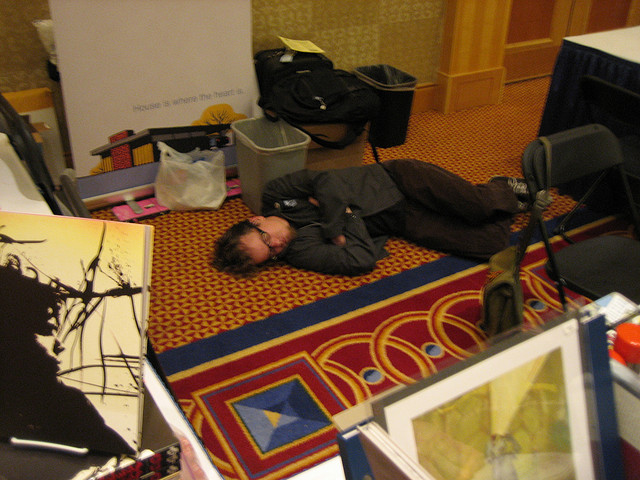 With one month until Small Press Expo, I like to just remind all you faithful readers that we'll be there. Hopefully in our same spot that we've had for the past couple years. Update: Yep, we got our same spot, W53 – W55.
We've been exhibiting since 2002. With this being the 20th anniversary of the show, we've gone BIG with the creators that will be at our tables. (It's the largest AdGathering that I can ever recall!)
The following creators will be spending time with AdHouse at the following times:
Saturday:
Jim Rugg 11 – 7
Josh Cotter 11 – 7
Lamar Abrams 11 – 3
Gregory Benton 3 – 7
Katie Skelly 11 – 1
Jon Chad 1 – 4
Noah Van Sciver 5 – 7
Sunday:
Jim Rugg 12 – 6
Josh Cotter 12 – 3
Lamar Abrams 12 – 3
Katie Skelly 12 – 3
Jon Chad 3 – 6
Gregory Benton 3 – 6
Noah Van Sciver 3 – 6
This might be tweaked, as I've heard that programming is still being worked out?
(Also, our Delusional and Basewood pals, Farel Dalrymple and Alec Longstreth will be at the show, but they've got their own space!)
While AdHouse proper won't have any fancy schamcy debuts (yet?), the creators will. Jim Rugg will have some of those sweet zines he's been making of late. Lamar is working on a new Remake mini. Skatie Kelly has a bloodsucker. Those are the ones I know about, and I'm sure the others will be bringing special things, too. It's the 20th afterall.
Hope you can make it out, and I hope you swing by to say hi.
Small Press Expo September 13 & 14 in Bethesda, MD.