I've been thinking about a new AdHouse T for a while. Those keen of following recall I had a "baseball script" design I was sharing at the beginning of the year. Hell, it might have been last year. Anyway… after talking with Dustin Harbin at CXC, I came to conclusion that a new House shirt would probably be better received.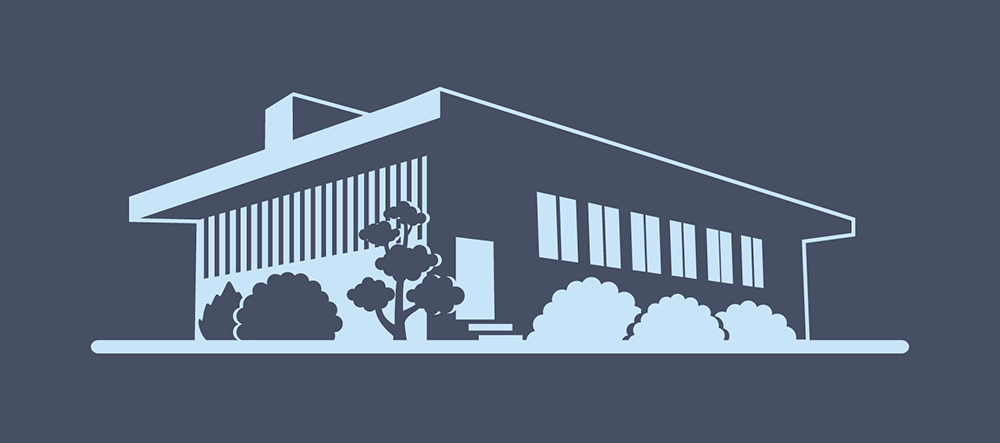 Update: I can't imagine I'm going to see a HUGE amount of orders at the end of the month, so I'm going to adjust the cut off date from November 25th to November 11th at 11am. Let's get this party started! There is the quick, and the hungry! What, me worry?!?
So, what we're doing is offering a window for pre-orders. From now until November 25th, 2016, you can order your very own Next Level Tri-Blend (Sooo Softtt…) Vintage Navy T with our new House imprinted using Sky Blue ink.
Why the pre-order? The last time I did T designs I ended up with a helluva lot of weird sizes that I carted around forever… and eventually donated to Goodwill!
Also, I really don't like those T designs that cost an arm & a leg. So, I'm trying to keep these as low as possible. $15 plus shipping. (Heck, to make it an even better deal, if you want me to hold your shirt until I see you in person, we can make that happen, and I'll refund your shipping costs. Just tell me so in the comments section of your paypal transaction. Also, when placing your order, please confirm your paypal shipping address is correct, or will be in December, and that your correct size is chosen. Thanks!)
I had originally thought about doing these next year to help celebrate our 15th anniversary. But with Spring possibly being busy with Tarantula, I thought it best to get these out there now. As such, the plan is to place the order at the end of November… 10 days for production… and mail in time for X-mas. Ho.Ho.Ho.
You can pre-order your 2016 AdHouse T-Shirt right here.
Cue the cropped models…