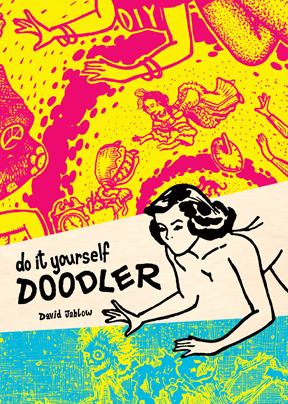 Do It Yourself Doodler
by David Jablow.
Distributed by AdHouse Books
The internet sensation Do It Yourself Doodler began with a found artifact: a vintage novelty pad featuring a suggestive, unfinished outline of a woman. Watch the femme fatale transform effortlessly through a myriad of grotesque and extraordinary situations, in this entertaining collection of illustrations from the mind of David Jablow.
details:
4C cover
48 4C pages
5 " x 7″ SC
$6.95 US funds
ISBN 978-1-9352331-2-1
Shipping November 2011
Diamond Order Code: JUL11 0778