Hey Gang!
It's that time of year! The cool spring weather ushers in the Society of Illustrator's MoCCA Art Festival… April 5 & 6.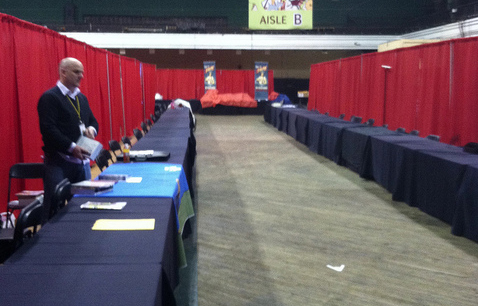 We're pretty excited about this year for a number of reasons. First, we'll be hanging with good ol' Katie Skelly as she introduces the world to the collected Operation Margarine. If you just can't wait for the MoCCA Art Fest, Katie is having an event at Desert Island on April 3rd, too.
Second, the SoI-MoCCAAF asked if I would be a judge for this year's Excellence prize. As many of you know, I just can't wait to push my opinion on others, so I said of course.
Third, a little birdie should tweet tweet some exciting news.
And lucky you who live in NY, because it appears SoI-MoCCAAF went and made it a week-long celebration. Lots of stuff to see and do.
We'll be at table H1. Hope to see you there. (Photo borrowed from Out of Step Arts 2013 photolog.)