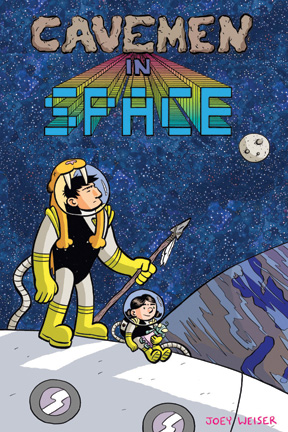 Cavemen in Space by Joey Weiser
Distributed by AdHouse Books
A caveman named Washington and his prehistoric tribe have been torn from their era and placed aboard "The Wheel," a futuristic space laboratory.  It's one thing to jump ahead millions of years in technology, art, literature, and fashion, but now they face a corporate alien empire!?
Details:
4C cover
248 1C pages
5″ x 7.5″ SC
$14.95 US funds
ISBN 978-0-615-34445-4
Shipping May 2010
Diamond Order Code: MAR10 0679