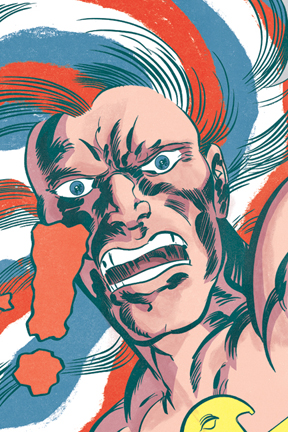 American Barbarian by Tom Scioli.
Published by AdHouse Books
American Barbarian: A red-white-and-blue-haired hero must defend a post-post-apocalyptic world from the immortal Two-Tank Omen. This work marks Tom Scioli's first foray into the world of webcomics. His other credits include co-creator of  the Eisner-nominated series, Godland, and the Xeric-winning UnMortals: The Myth of 8-Opus.
details:
256 4C pages
6 " x 9 " HC
$19.95 US funds
ISBN 978-1-935233-17-6
Shipping early 2012
Diamond Order Code: DEC11 0771