Basewood in March from AdHouse Books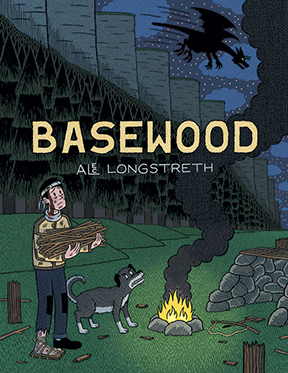 Basewood by Alec Longstreth.
Distributed by AdHouse Books
Basewood is the story of an amnesiac young man trying to remember his mysterious past. Along the way he meets an old hermit who lives in a treehouse with his loyal dog, a young woman who fights for what she believes and a giant wolf-dragon who threatens their survival.
Details:
4C cover
216 1C pages
9″ x 12″ SC
$19.95 US funds
ISBN 978-0-9853004-7-0
Shipping March 2014
Diamond Order Code: JAN14 0835
For additional information, we suggest you head over to see a press page Alec has created.