Damn I'm witty. (See above)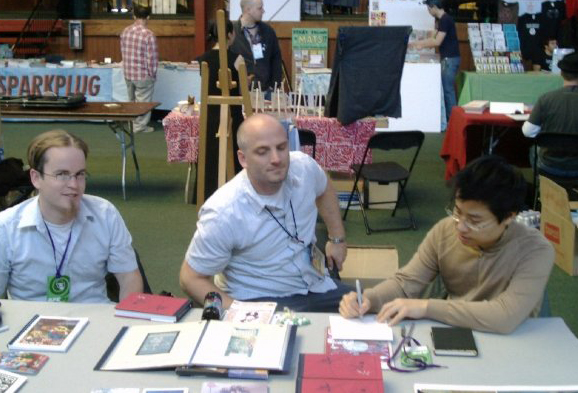 Yes, you read that correctly. We are returning to the left coast to help celebrate the alternativeness that is the Alternative Press Expo.
If you come to the show, and you find us, you will find:
Eric Haven SELLabrating the release of UR.
Jim Rugg SELLabrating Street Angel, Supermag & Afrodisiac, to name a few.
Me SELLabrating life and stuff.
We're at table 809. Hope you can make it.
*AND if you want any AdStuff from us at the show, it's best to get their early, as we are NOT shipping a lot.
(photo by Monsier Geophrey Mason, Esquire.)