Per my last post, I had the opportunity to visit the Center for Cartoon Studies back on April 16th… aka Industry Day.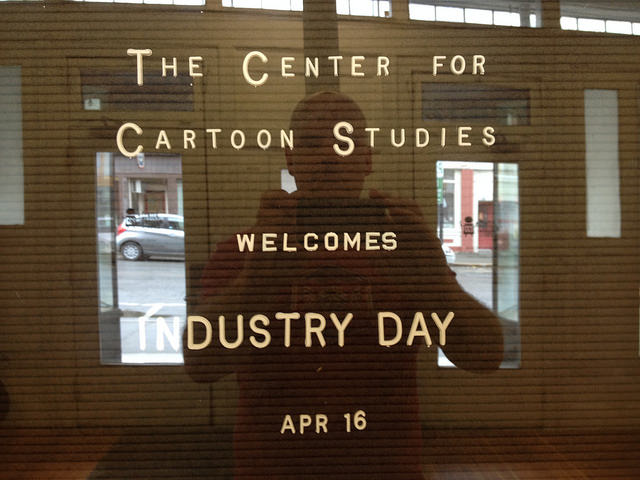 This had been a goal/hope of mine for a while, since I had heard wonderful stories from friends who had visited. The trip did not disappoint. Here's the flickr album, if you are so inclined.
One of the purposes of the trip is to give students the chance to meet with someone within the industry. A portfolio review of sorts. Not sure if it will do any good, but I thought I'd blog-link to everyone who met with me. So, here they are:
Sam Bair (Couldn't find a web page, just a sample shown)
James Lunt (Couldn't find a web page or a sample)
Also, during the Industry Day panel, we talked a little bit about Ed Luce's Wuvable Oaf. Specifically, my telling the students about a wonderful interview I read with Ed and how he broke down his production process for his comics. I met Ed a few days later at LineworkNW, and he offered to send me a PDF of that process. So, here you go.
All-in-all, a wonderful trip. If you have a chance to visit, you should.