Earlier today Phil Hester tweeted: "Pro tip: Never look at Moebius."
While I can understand his intent, I immediately thought of another artist who in my mind did look at Moebius, absorbed it, and created his own wonderful stories and images… Don Marshall.
Now if you google "Don Marshall" you will more than likely find the actor who appeared on Land of the Giants. This is the OTHER Don Marshall… little known Canadian comic creator who appeared in little known anthologies right around the BW Explosion. I've only see one other person on Tumblr spread the gospel of Marshall, so I thought I might help in the endeavor.
I knew some of his work appeared in Andromeda. So, I grabbed my copies and scanned them. To my knowledge, he WROTE and DREW his comics. The work is copyright the respective owners…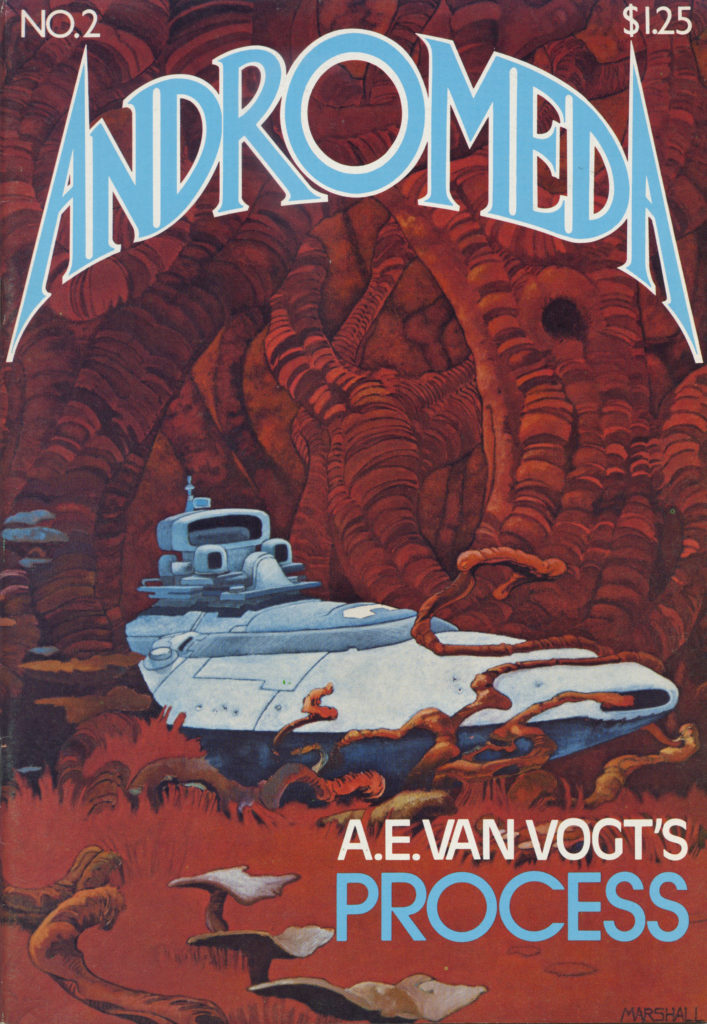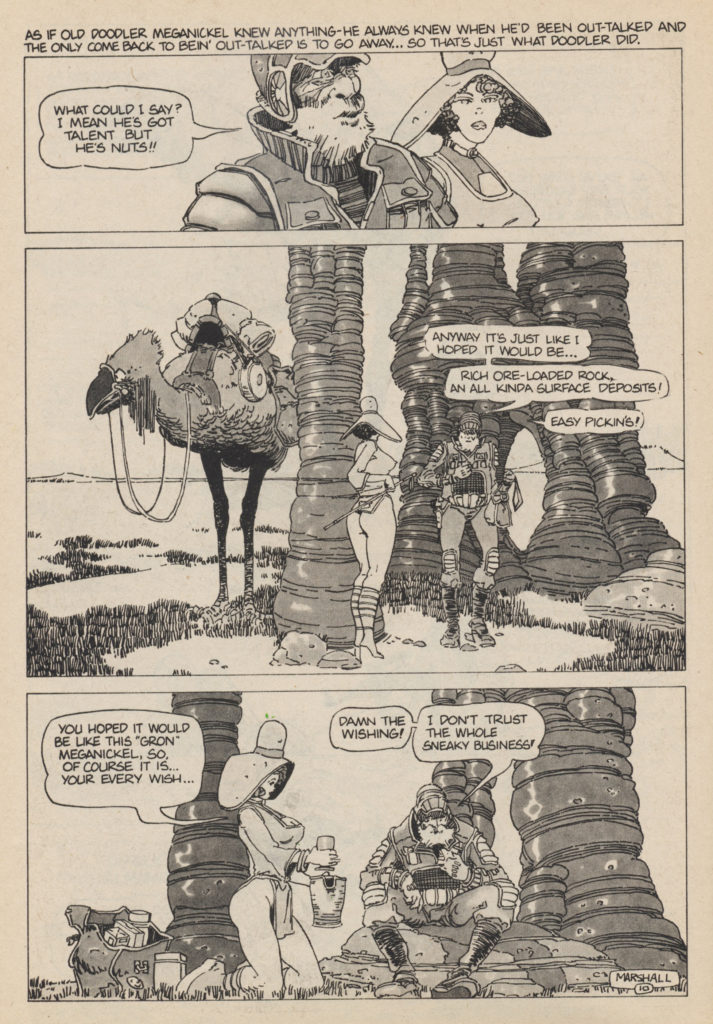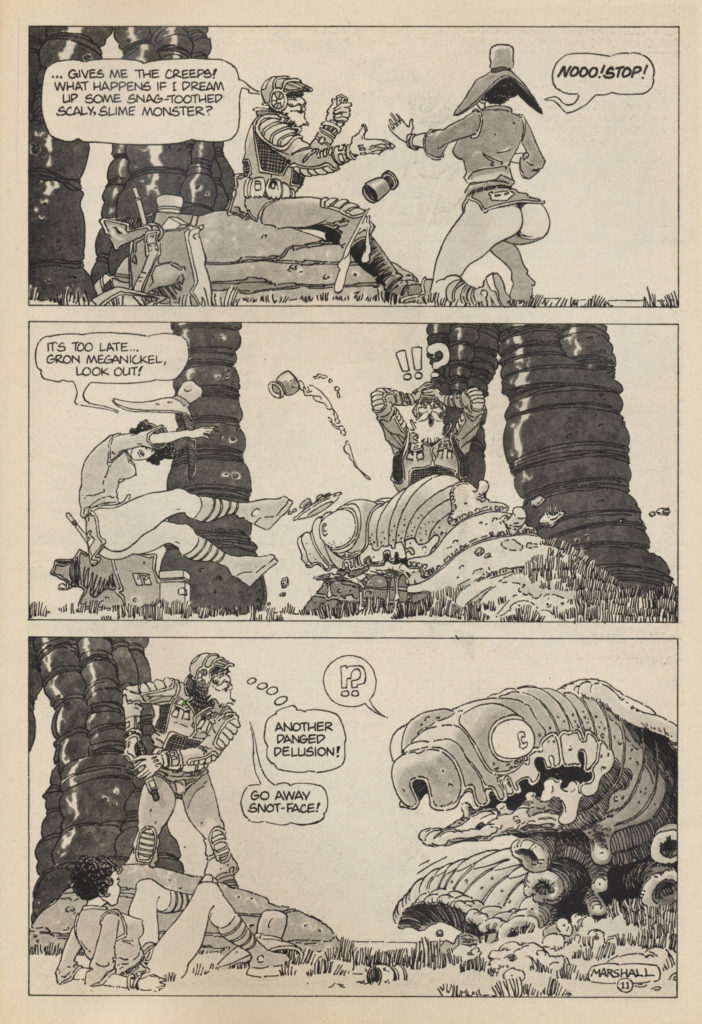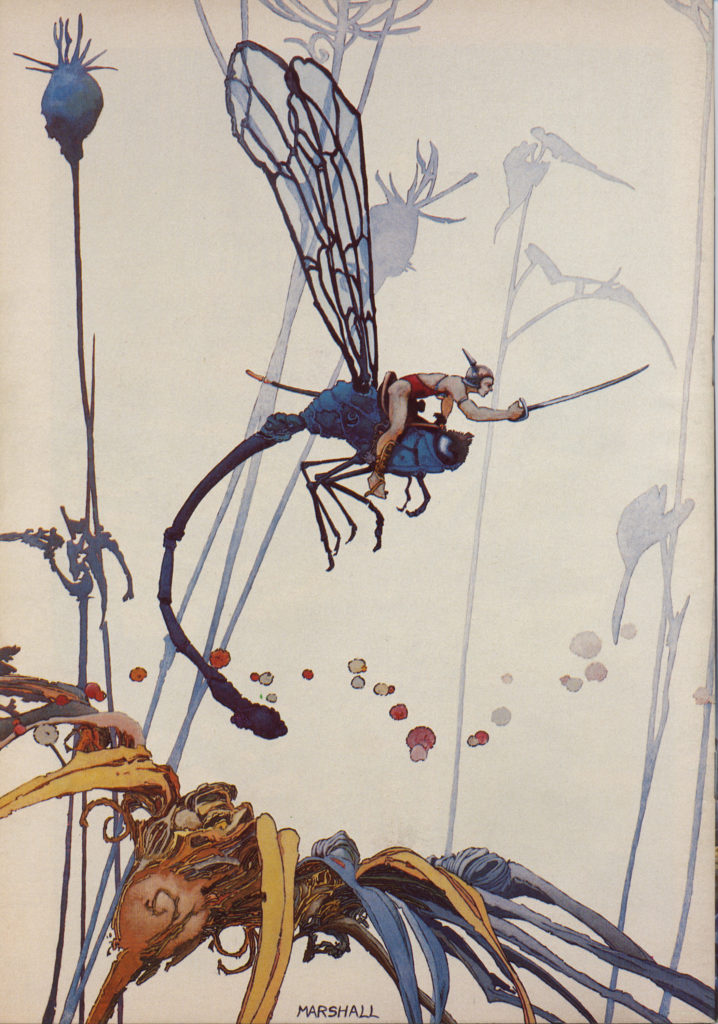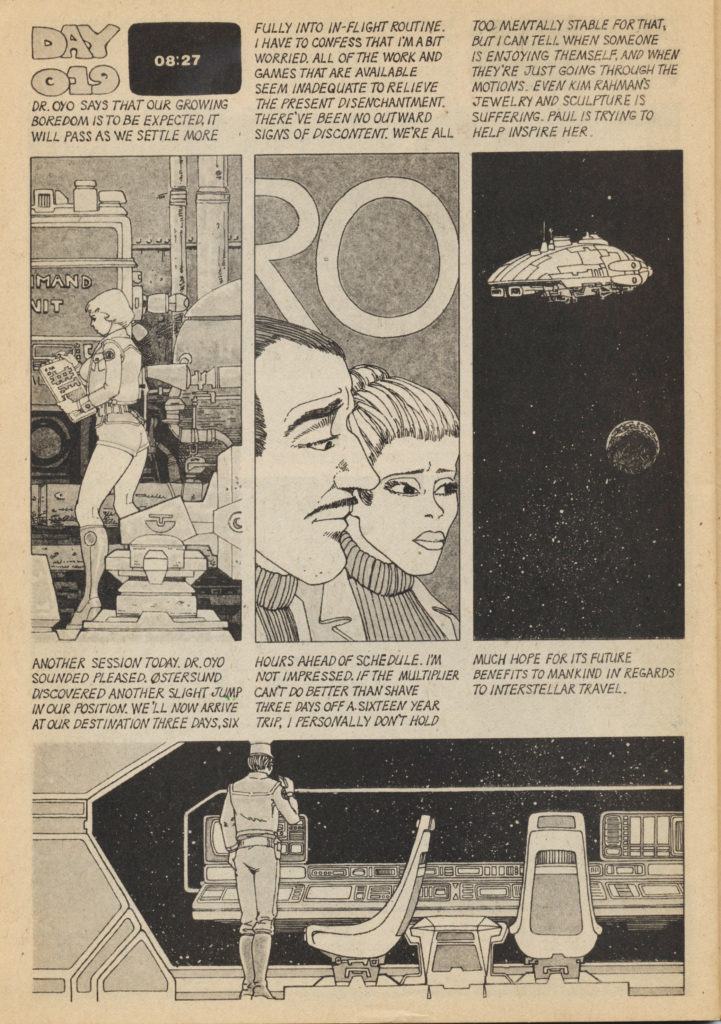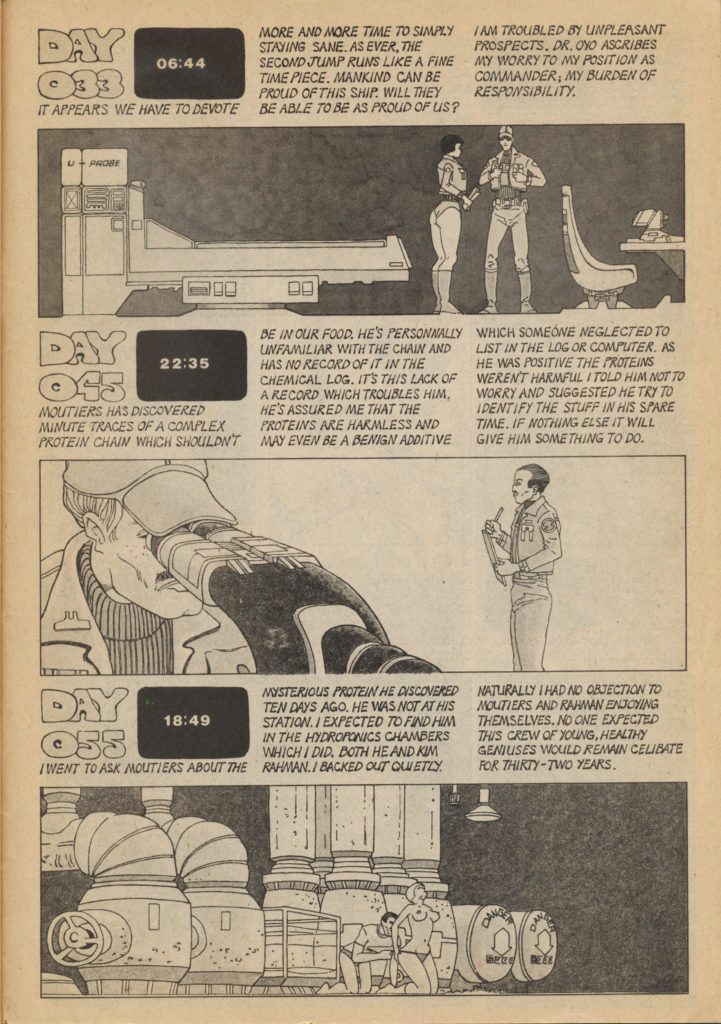 While I knew he was in Andromeda, I kept grasping for another series, and one cover in particular he had done. Well, after going through my spinner rack, I found it. Of COURSE it was VORTEX. Duh, right? This cover had to have appeared in house ads, because it is burned into my nostalgic memories.
Finally, just to show you I have been on the chase, I even emailed Peter at the Beguiling to see if he knew anything about Don. I can't find his response, but I came way feeling like no one in Don's circle has heard from him in ages. I even tried "friending" Dean Motter on FB, but he still hasn't accepted my "friendship."
Oh well. And while doing all this, I thought of another Moebius looker: Dennis Fujitake. Sooo Goood.
Update: Peter from the Beguiling resent the email from our previous conversation. He had asked someone else, and this is what they said: "Funny you should ask. I was with some Nelvana artists over the weekend, and I asked if anybody knew where he was, and nobody did. He also did work for Andromeda, another Canadian comic published in the late 70's/early 80's."
Also, via FB, I was reminded that I had reached out to Paul Rivoche. Here's Paul's update: "I was there when Don delivered his original art for this cover. Very nice handling of acrylic paint. Don, Jim Craig, and I worked on background design at Nelvana Animation, on their feature "Rock 'n' Rule. I always admired his work and wonder where he is now….can't locate any info about him... The last time I heard anything about him, someone said that he quit art to become a bus driver or postal worker in Hamilton, Ontario. If that is true, it's a crying shame, because he was/is a very talented guy…"