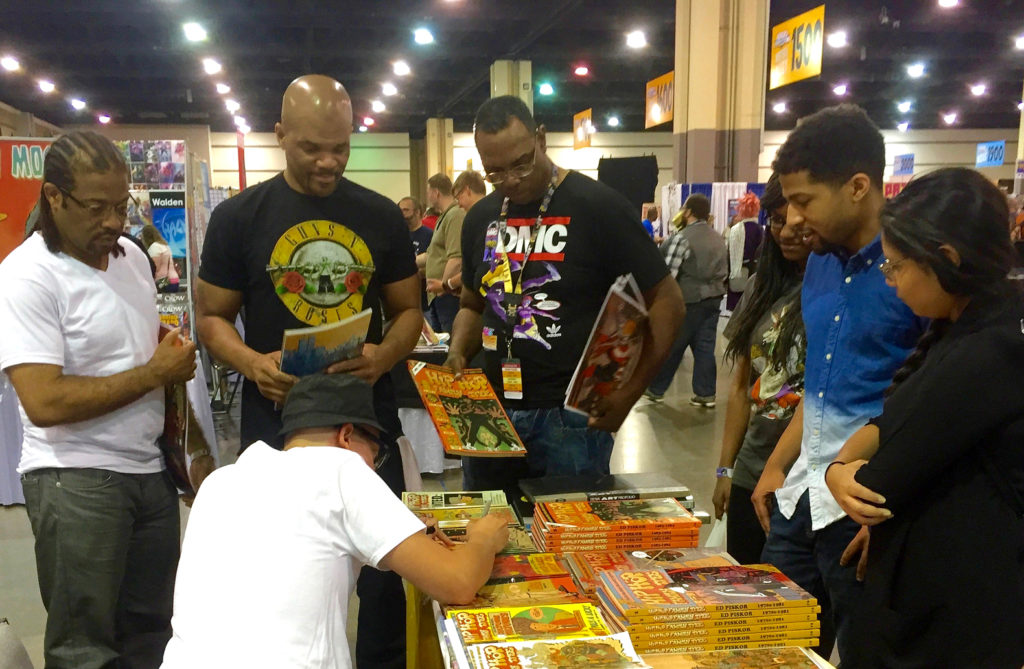 You all better "RUN, RUN, RUN, RUN, RUN and take a step or two" to HeroesCon's 35th Anniversary Show!
(Show above: DMC meeting with our isthmus-bud Ed Piskor!)
June 16-18th in lovely Charlotte, NC!
It seems like they are bringing EVERYONE to the show this year.
We'll be excited to have our US Debut of TARANTULA with both Alexis Ziritt & Fabian Rangel attending!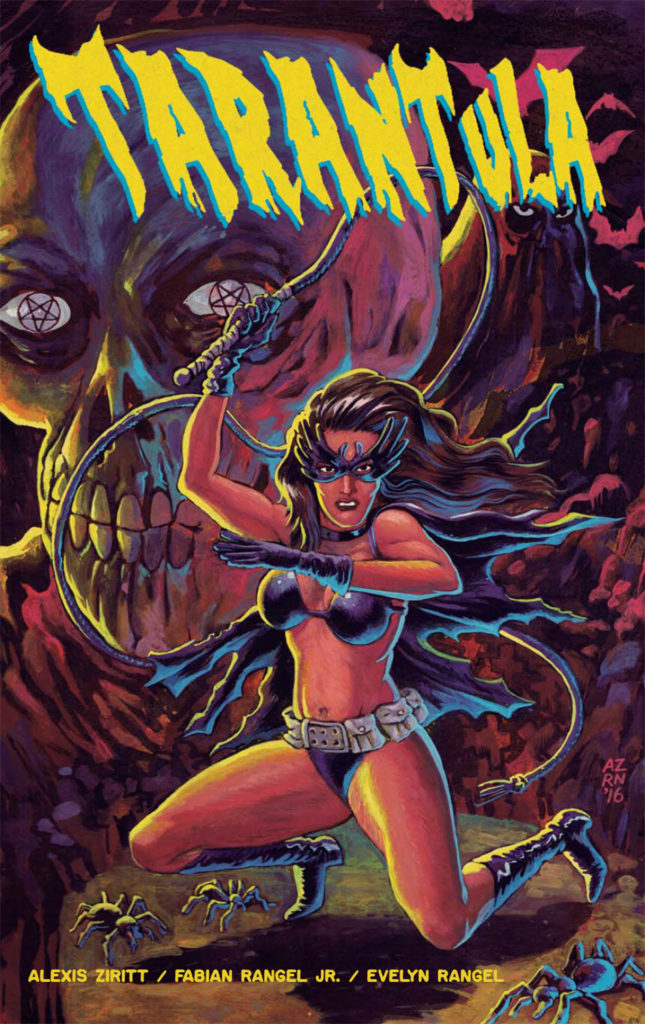 What else is new? Well, we'll have POPE HATS #5, Silver Sprocket's YOUR BLACK FRIEND & PLEASE DESTROY MY ENEMIES… as well as some excellent obscurities we have recently acquired!
Oh, and if you missed out on the LIMITED pressing of our 3905 AdHouse T, we'll have a few extra on hand. Get there early for the best selection!
We really hope you can make it. It really is one of the best old school COMIC shows with a smattering of indy/alternative around…
AdHouse can be found on the tiny isthmus (within Indy Island) that is known as PITZERBURGHER (cause we got our pals Eddie P. and Jimmie Rugg from Pittsburgh…gettit?)  AA-1217 / AA-1218 / AA-1219!
Added bonus: We'll get to visit the store's new digs! Can't wait!