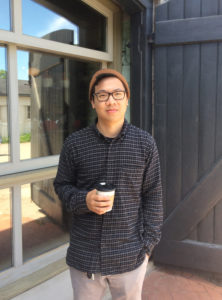 ( We're thrilled to have what might possibly be our first guest-blog-post at AdHouse! So, we'll get out of the way and let Pope Hats' creator Ethan Rilly take over… thanks Ethan!  But before we go, look for Pope Hats #5 to be solicited in the Diamond July Previews catalog in stores later this month. )
• I'm excited for people to see this book. It concludes the Frances and Vickie story, which has been on my mind for years and years.
• I've never found making comics to be a breezy process, but this issue proved to be a perverse challenge. It's the only one that took me longer to write than to draw—and it still took eons to draw.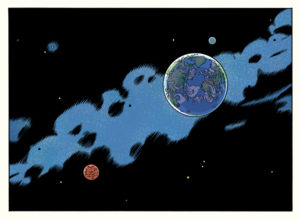 • I'm a single-tasker. It's the only way I can keep my head straight. I focus on writing and nothing else, then page breakdowns and nothing else, then grids, then lettering, then pencils—onward until it's done. The main drawback is intense disorientation whenever it's time to switch gears. You look up and it's like, "Oh—winter ended." I have some friends who can kind of intuit an entire story panel by panel, but I think that's absolutely insane.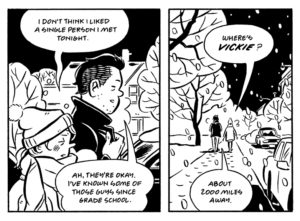 • Enough people have asked me whether I'm a lawyer that it might be useful to answer here: No, and I never was. Never stepped foot in a law firm. This story might be autobiographical in all the regular faintly embarrassing ways but the lawyer stuff is a good distance outside of me. I did research and interviews.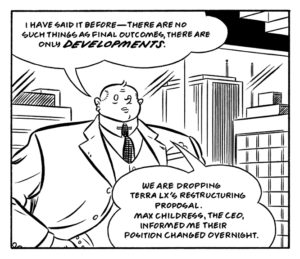 • Whenever I'm pushing into the final stretch of a project I get oddly superstitious. Every day I need to wear the same shoes, same watch, eat the same shitty snacks. Weird random stuff. And then there's a list of normal human tasks that I have to keep on the back burner. It's an extreme, productivity-based version of "Let's not jinx this."
• After I put the final cap on #5 and handed it off to our Quebec printer, I was hit by a pretty raw psychic hangover. It went on for weeks. Maybe it's the obsessive energy draining away.
• If you like the cover to #5, it's solely because Maurice Vellekoop coloured it. He's incredible, flawless. It would take me decades of painful practice to be able to paint a palette like that on a single sheet of paper. And to have the contours registering with the line art like magic… It makes me nervous just thinking about it.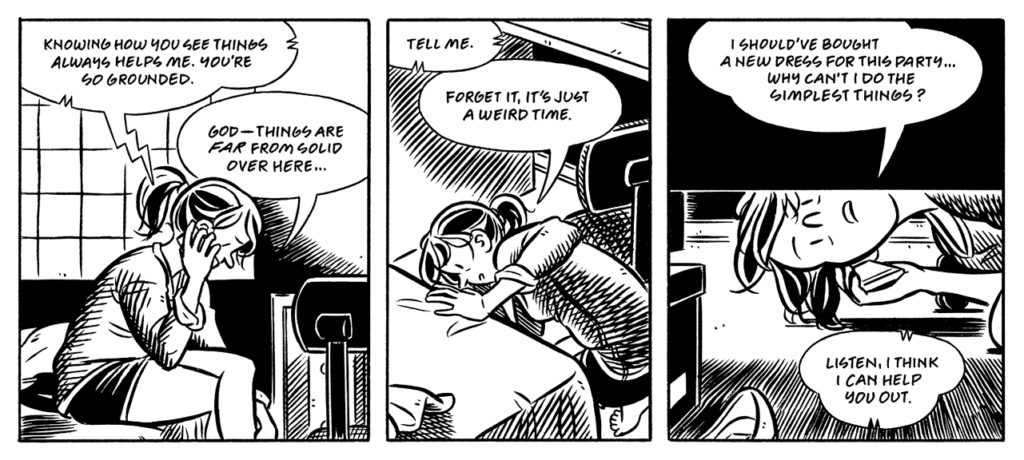 • I keep returning to this notion: that the best feeling in the world is working really hard at creating something with no guarantee of a positive outcome. You don't need to describe it to anyone. Just keep working, work until you're dog-tired… The whole thing is mysterious and powerful.
• I genuinely appreciate the "letters" that come in!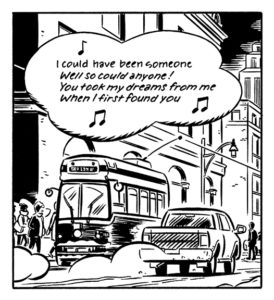 • I'll be appearing at these shows in the remainder of 2017. Please come and say hi. (And thanks if you dropped by recently at TCAF or FBDM):
CHICAGO   —   CAKE   —   June 10-11
BETHESDA   —   SPX   —   Sept 16-17
TORONTO   —   Word on the Street   —   Sept 24
CAMBRIDGE   —   MICE   —   Oct 21-22
BROOKLYN   —   Comic Arts Brooklyn   —   tbd
Ethan Rilly,
Montreal
May 2017