Just some stuff.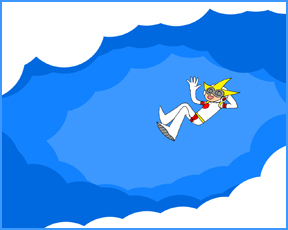 Lamar (REMAKE) Abrams has created some desktop wallpapers of Max Guy. Here's the downloads. (A reminder that you can advance order this title from your local comic shop using the Diamond Order Code: MAR094041. Or, if you don't have a LCS, hit up the Amazon. We'll be posting that link in a week.)
+++
Also, Here are some things that went out in our March ENewsletter:
• Word on the web is that good ol' House of Ad is featured in the Rockport publication 1000 Garment Graphics, which was edited by our pal El Jefe!
• Good ol' Mike Dawson wrote to us last night to make us aware that Publisher's Weekly has a preview of Ace-Face up on their site. Yes!
• Also, here's an interview Mike did witih Comixology at the NYCC. I haven't had a chance to listen to it yet.. busy. busy. busy!
• And, a lil' birdie told me that the Harvey Awards nomination ballot is online. Go download and vote. It's your dooty.
+++
And here's some other tidbits…
Ronnie del Carmen wrote in to tell us about some of the other projects he has been working on. Things like the MY NAME IS DUG Golden Book. He's also in the ART OF PIXAR SHORTS book. And the ART OF UP. He's one busy camper!
• Man, did you see the IDW WonderCon panel info? They are becoming THE publisher of the year.
• Speaking of cool, if you haven't seen the swell video for the James Jean print, by golly check it out.
• Did you know that Midtown Comics is an avid supporter of AdHouse? They are. Swing on by and check them out if you're in the NYC, or checkee-checkee their online store.
… more in 7 or so days.