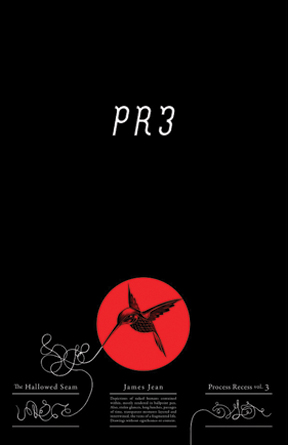 The Hallowed Seam, PR vol. 3 by James Jean.
Published by AdHouse Books
The Hallowed Seam collects the sketches of renowned artist James Jean, who has documented his life in drawings and paintings. From beautiful figure drawings to experimental paintings, Jean demonstrates a keen eye for humanity and a virtuosic handling of any medium.
details:
248 4C pages
6 " x 9 " HC
$34.95 US funds
ISBN 978-1-935233-03-9
Shipping July 2009
Diamond Order Code: MAY09 0628
A limited-edition version of this book will be available. The details are still being finalized, but at present are:
• Limited edition of 200
• Presented in a limited 4C slipcase
• Includes a S&N foil-embellished glicee print.
• $199.99 US funds
Availble only through AdHouse. Email us to be put on a notification list. We prefer to limit one per customer for the first month of availability.