If you all are heading out to the Baltimore Comic*Con this weekend, please swing by the AdHouse Booth (1904?) and say "hi." And if you're in the mood, you can pick up one of these: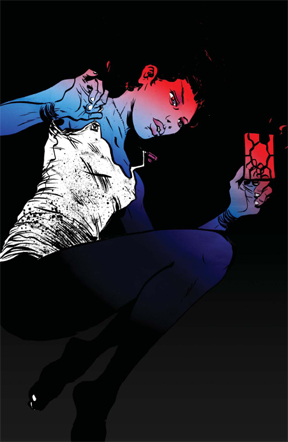 What is that you say? Why it's this little secret:
THB: Comics from Mars #2
by Paul Pope.
Published by AdHouse Books
Continuing the epic THB tale, Comic from Mars #2 is/was a Baltimore Comic*Con Exclusive. The comic contains 6.5 stories that take you further into the world of HR Watson and all the androids, Martians and cartoon characters that populate the red planet. Still larger than life and just as sweet.
Details:
4+1C cover
32 1C pages
7″ x 10″ saddle stitched
$4.95 US funds
Shipping in August 2010
An AdHouse Books Exclusive
Also, we'll be hanging with Jim AFRODISIAC Rugg at the show. So, come get your AFRO signed!
And, let us remind you we'll have those ubersweet AdDistro items for your enjoyment!
Hope to see you there.