Hey Y'all!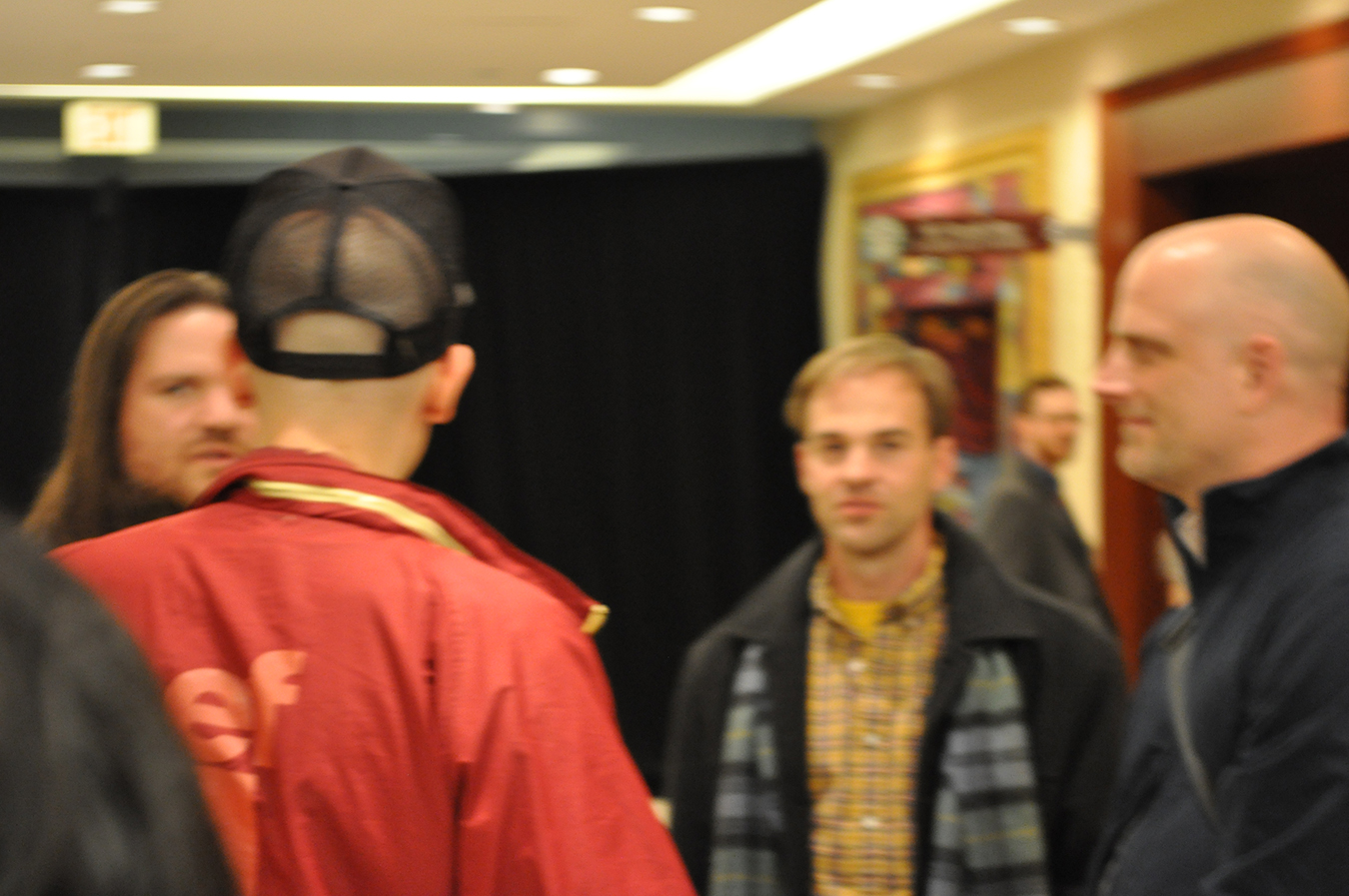 [photo © Scott Mackenzie]
It's that wonderful time of year where people of all walks of life, who happen to love the funny books, will upcend on the TO… TCAF.
If you noticed that AdHouse Books isn't exhibiting this year, pat yourself on the back for noticing. Here's what happened…
TCAF has gotten a reputation as being one of those shows where exhibitors can actually make money. (SPX is the other.) And because of that, tables have become a hot commodity. So, a few years back, the promoters suggested that if you weren't debuting a book, that maybe you should not exhibit. Hell, that makes enough sense to me.
When this year's application rolled around, AdHouse wasn't debuting a book. (I have a problem planning ahead.) And then we talked to Luke Howard who did want to debut his TALK DIRTY TO ME at TCAF. (see pic below!) We were lucky in that Luke already had planned to have a table. So, while we aren't technically exhibiting, we sort of are. So, please swing by and pick up that helluva good looking book from Luke at table 208.
This year also marks a TON of TCAF people who are AdRelated…
Jon Chad, Joshua Cotter, Mike Dawson, Sophie Goldstein, Luke Howard, David Plunkert, Ethan Rilly, Rune Ryberg, and Alexis Ziritt. (Hmm… I wonder why I'm table-dropping Aziritt?)
So, really, check them all out. They're all great.
And keep an eye out for Pitzer who just might be walking around the show for the first time ever. (i.e. not stuck behind a table).