Small Press Expo – September 17 & 18, 2016

I get to start SPX a week early this year. As luck, or demographics, would have it, the Richmond Public Library system has been selected as the recipient of the wonderful SPX graphic novel gift program. One of the local librarians figured out that AdHouse is indeed located in Richmond, so she asked if we might stop by for a bit. As I told her, I love comics, SPX and libraries… so I'll be there! (I think they're having a comic book festival of sorts, with the donation happening the same weekend as Wizard World Richmond. Huh.) Update: Here's some pics!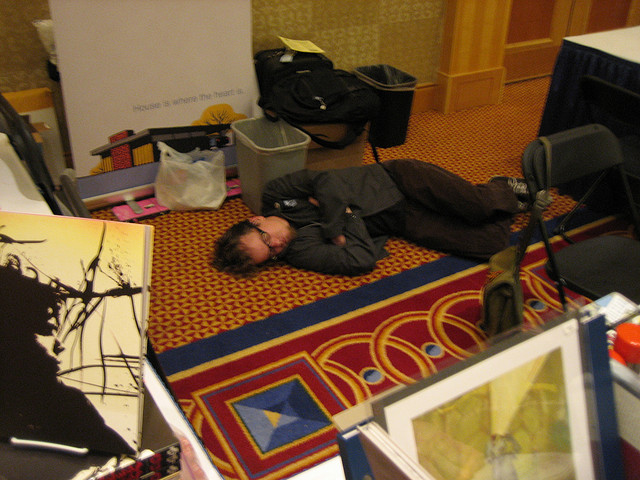 The following weekend we'll be driving north to partake in our regular SPX festivities. It's an odd year this year. Almost anyone who might have been sitting with us at the show has either procured their own table, or can't make it to the show*. Our one returning regular was going to be the Great Dane… Rune Ryberg (of Gigant fame). But Rune JUST broke his leg via a bike accident, so even he won't be able to make it to the show. It kind of sucks, because I know Rune was REALLY looking forward to it. If you've seen all those great sketches he's been creating for the show, you know what I mean. If you have a mini or zine (think THIN) that you'd like me to send him after the show, just drop it off.
But it won't just be me at our AdHouse Island (W53-W55)… joining me this year are our somewhat local pals Greg Steele and Matt Harrison. I've been hanging with these dudes for a couple of years now, and I really like what they are doing. And this will be their first year exhibiting at SPX, so please come by and give them a big ol' WELCOME.
*Because we will have a tad  fewer artists at our table this year, I thought it might be a chance to have a big ol' SALE. At present glance, we'll have at least 1/3 of our offerings at discount. Most at half off. We must be crazy.
Oh, and Eric Haven, who can't make it to the show asked that I take a lot of pics. I hope I remember.