Did you know that AdHouse Books will help sub-distribute other publishers through Diamond? It's true! We picked up the practice from Alternative Comics way back in the day. It's a pretty good deal for all involved. The only real hurdle is it has to "feel" like an AdHouse Book. Previous publications have included Basewood, Bumperboy, The Venice Chronicles… you get the idea. Anyway, we're proud to announce a new partnership with Silver Sprocket. We hope you'll give them a try.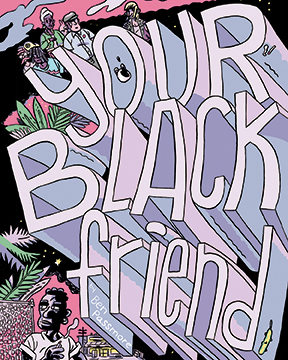 Your Black Friend
by Ben Passmore.
Published by Silver Sprocket.
Distributed by AdHouse Books.
Ben Passmore's necessary contribution to the dialogue around race in the United States, Your Black Friend is an open letter from your black friend to you about race, racism, friendship and alienation.
"Required reading for white people, especially if we hope to be useful allies and decent friends." – WomenWriteAboutComics.com
"It's entertaining and comical and heartbreaking, everything an eye-opening experience should be." –Comicsbulletin.com
Details:
4C cover
12 FC pages
5.5 " x 8.5 " saddle stitched
$5.00 US funds
ISBN 978-1-9455090-3-2
Shipping May 2017
Diamond Order Code: MAR17 1235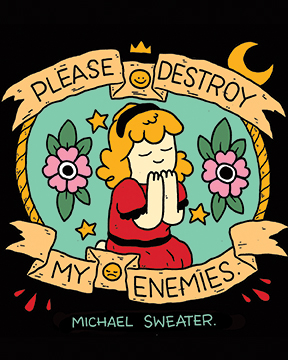 Please Destroy My Enemies
by Michael Sweater.
Published by Silver Sprocket.
Distributed by AdHouse Books.
Witty and irreverent funny comics by Michael Sweater, a skater, tagger, tattoo artist, and punk rocker raised on Calvin and Hobbes, The Far Side and Foxtrot. Please Destroy My Enemies is Sweater's latest collection of cute, fun, and disturbing comics, all too relatable and gut wrenchingly hilarious.
Details:
4C cover
64 1C pages
6″ x 6″ SC
$6.99 US funds
ISBN 978-1-9455090-1-8
Shipping May 2017
Diamond Order Code: MAR17 1234